27/11/2008
This was also published in my university magazine…
Fashion blogging… the future?

The world of Fashion Journalism can be a minefield. You either write for a respected publication or you don't. Your climb to the top can be a long and hard one. However there is a way of breaking through and making sure your opinions are heard.
Fashion Blogging. Many people all over the world have started their own fashion blogs in an attempt to get their thoughts and feelings out into the public eye. This again can be tricky because of the sheer volume of blogs out there. But do not despair if your blog doesn't immeadiately become the stomping ground for fashionistas. There are many blogs, which have become so popular that famous fashion brands such as American Apparel have started to advertise on them. Hoping that the many readers will click through from the blog to purchase items off their website.
Also many fashion bloggers have found themselves with many free gifts arriving on their mats. And all they had to do was mention the brand on their blog.
Some of the lucky ones have thousands of readers a month, for example the famous Susie Bubble.
Even though all of the above sound like amazing perks to starting up a fashion blog, it isn't as easy as you think. You must have a real dedication and be willing to update it maybe a couple of times a day. So if you don't think you have enough to say you have to get out there and find out the issues affecting the world of fashion.
It also helps if you have a special angle for your blog, so it stands out from all the others. Maybe you could do breakdowns of the latest catwalk looks. Or post up your daily outfits for the world to see. Whatever if may be, you can find something to write about which interests people out there.
Here are some of my favourite looks from my favourite blogs: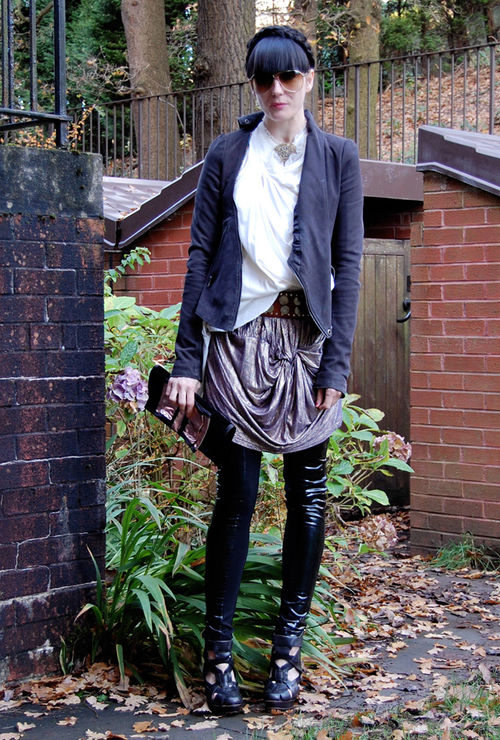 Kingdom of Style